Our Story – La Lucie Summer Picnic Tables
The Original Folding Wine Table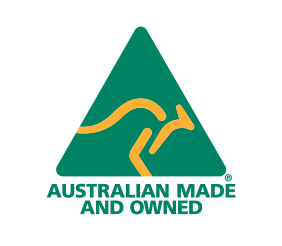 The Summer Picnic Table story
The folding picnic table idea came to us in 2014 on a family camping trip.
Our busy boys continually gravitated to our precariously balanced wine glasses, and no matter how many times we balanced them in the sand or propped them against the camp chair, over they went, again and again… The final straw that broke the camels back, was when my whole bottle spilled, pouring its precious contents onto the sandy ground. I think I may have actually cried.
The Folding Wine Table Concept was born…
Lucky for me, my husband is a professional furniture maker (and very talented and handsome – he made me write that).  Seeing my face turn as red as the wine I'd just lost, he promised to 'knock-me-up' something to solve the problem. The first Summer Picnic Tables folding wine table was born, and my sanity was saved, as were our childrens lives…
The first Summer Picnic Table was created…
Our first prototype wasn't nearly as pretty as the tables we now make, but it worked just fine and the more we used it, the more comments we had from people who saw it!
The first first batches of picnic tables were sold in 2015, at various markets on the Gold Coast.  Their popularity grew very quickly.  Our customers loved the concept as well as quality and attention to detail was obvious. We now offer our range to businesses around Australia and New Zealand.
We use a unique painting style, which is bright, striking and beautiful. Each colourway is inspired by our beautiful Australia. All tables are hand-painted, stained, sanded and varnished in our Gold Coast factory with attention to detail to every process. Each table is individual and unique and made with care by our handpicked, highly creative team.
Each table in the Summer Picnic Tables range is lightweight, portable and is the perfect accessory to your occasion.
The Summer Picnic Tables US…
We are a Gold Coast based family business, working hard to provide a beautiful handmade Australian Product. We are actively involved in our business, manage and oversee all the processes in making our range and are passionate about quality.
Our Summer Picnic Tables range is a demonstration of design and craftsmanship. We continually test new techniques and create new products. We have now added the Petite Picnic Table and the Banquet Table to our range.  The deluxe banquet table comes with a bucket which fits perfectly into the table to keep drinks cold and fresh.
Please email or call me with me any questions, or if you are interested in becoming a stockist, please fill in our Wholesale registration form.
Cheers!
Gaynor | Summer Picnic Tables | 0407 763 385