About Summer Picnic Tables and the Original Folding Wine Table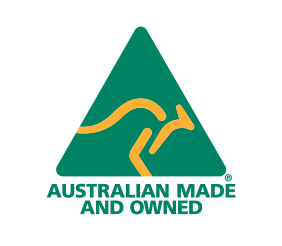 The Summer Picnic Tables Story

Like all great innovations (if we say so ourselves!), our original idea came as the answer to a problem.
It was on a family camping trip in 2014. We headed out to the lake with our snacks, our books and, of course, our wine. We were ready to relax and enjoy being in nature. Setting up our picnic blankets, we let our boys loose and poured ourselves glasses of wine.
Our beautiful, exuberant boys took to the water immediately, running back and forth between the water's edge and our precariously balanced wine glasses. We tried balancing them in the sand and digging them into little holes. We propped them against the camp chair and the esky. But no matter what we tried, over they went. Again… and again… and again. The last straw was when my entire bottle spilled – every single drop lost to the sandy ground.
Luckily Eric is a professional furniture maker (and very talented and handsome). He took a look at the situation and promised to 'knock-me-up' something to solve the problem.
The very first Summer Picnic Tables folding wine table was born.
From One to Many
Our first prototype wasn't nearly as pretty as the tables we make now, but it was exactly what we needed. No more wine spilled in the sand. No more dirt kicked into our cheese platter. The more we took it out and about, the more comments we had from people who saw how useful it was. They wanted to know where they could get one. So, we decided we'd better give them a place where they could.
We started small, selling at various markets across the Gold Coast. But the picnic tables proved just as popular with our customers as they were with us, and demand grew. So, we opened our online retail shop and started wholesaling to a range of like-minded businesses around Australia and New Zealand.
What Makes Us Different
We are proud to have created the original folding wine picnic tables. While others have come along since, we maintain our position as industry leaders by being certified Australian Made and Australian owned and by using sustainably-grown Australian and New Zealand plantation pine whenever possible.
Our tables are made to the highest quality standards. We design, cut, sand, hand-paint, stain and varnish each and every one right here in our Gold Coast factory. That means that each table is absolutely unique and one-of-a-kind. And every item we send out is beautiful and functional and meets our own personal standards of quality.
What We Offer
Of course, we couldn't stop there. We've continued to test new techniques and create new products – all in the name of getting ourselves (and our customers!) out and about and enjoying life easily and beautifully. For us, our tables do more than just give you a gorgeous, portable piece of Australian craftsmanship. They also give you the opportunity to create wonderful memories with the people you love most.
At the end of the day, we are a Gold Coast-based family business working hard to provide a beautiful handmade Australian product. We are actively involved in our business, and manage and oversee all the processes making our range. When you purchase from us, you're supporting local business, and all the other local businesses that are in our supply chain and stock our products. We know how important this is to our customers, and we're so proud to be able to provide it.
Get in Touch
We love to speak with our customers. If you have any questions about our tables, or just want to know how Eric dreams up his designs, get in touch.