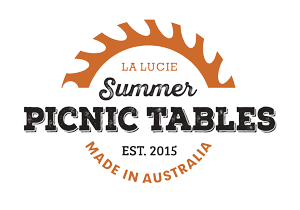 Summer Picnic Tables
The Original Folding Wine Picnic Table
Proudly designed and made (by us!) right here in Australia since 2015
Being outdoors is great! Losing your wine in the sand is not.
The Summer Picnic Tables range was created because we were tired of having our wine glasses slip over into the sand or onto the grass. And we were tired of having dirt and grit in our picnic food. But the answer to that problem turned out to be simple! Our original folding wine tables.
Keep your wine out of the sand, and sand out of your wine.
Our folding wine picnic tables are the perfect, portable table that can hold your wine bottle, glasses and nibbles (or a full meal if you like!) keeping them out of the sand, and the sand out of them. Because they fold down flat, they're exceptionally easy to pop into the back of your car, into a backpack or into your picnic basket.
Perfect for all your adventures.
Take your folding wine picnic table along to the beach, the river, the park, reserves, camping, by the fire pit or even by the bath for a luxurious soak (our personal favourite). Whether you're setting up for romance, for a family outing or just for yourself, we've got the perfect table for you.
Give the gift of experience.
Our tables make fantastic gifts for friends and family, especially the hard-to-shop-for loved ones who have everything. They're also a great way to commemorate special events like weddings, anniversaries or important birthdays. And you can have them custom designed to create a personal and wonderful memory.
WE SHIP AUSTRALIA WIDE, FLAT RATE OF $15

OR
Pick up available from Coombabah, Gold Coast
Please call us to arrange – 0407 763 385
What We're Loving Right Now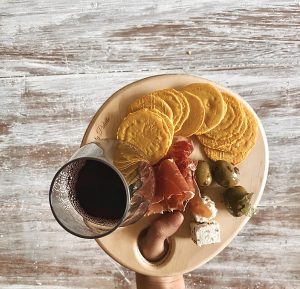 About Summer Picnic Tables
The Summer Picnic Table range was designed and created in 2015 by the crew from La Lucie Recycled (that's us!). We're based on the Gold Coast, Australia, but our tables travel widely – all throughout Australia, New Zealand and even abroad.
We design and make each table at our workshop on the Gold Coast. In fact, each table is carefully handcrafted, hand-painted and finished with two coats of varnish to give it protection and individuality. That means they are utterly unique and one-of-a kind.
Local, Local, Local!
We know how important buying local is to our customers. That's why we're so proud to be certified Australian Made and Australian owned. And whenever possible, our tables are made from sustainably-grown Australian and New Zealand plantation pine.
Being local also means you never have to worry about overseas shipping costs or delays. Everything comes directly to you (or your loved one) from our Australian warehouse.