Description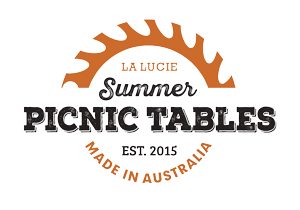 Petite Natural Picnic Table
The Natural Range allows you to bring your own theme to the table without interruption of colours and designs to overshadow your perfect platter.
Have you ever settled down to enjoy a picnic and had sand kicked in your food, or your wine glass spilled on the ground?  We designed the original portable wine table range back in 2015 to save your sanity and protect your precious refreshments.  We continually refine and build on our range, and have delighted thousands of people with our cool, stylish picnic table range.
Each small picnic table has wine glass cut-outs to keep glasses from spilling, a bottle holder to keep it upright and safe AND enough room for a plate of food, safe and off the ground.  On every table we create the legs neatly fold down, so when you're finished using it simply wipe it clean, close the legs down and pop it away.
Our Small Picnic Table is the ideal gift for everybody
The person who has 'everything'
Campers, Boaties & Picnic lovers
Romantic couples
Newly Weds
Anniversary & Engagement celebrations
Most importantly YOU!!
The practical uses for our small picnic tables range are endless, and they are not limited to wine drinkers, a spilled beer is just as frustrating… check out our new Banquet OHANA Portable Picnic Table
Features:
Australian made, hand crafted
Portable, lightweight and compact
Folds flat for easy storage
The Original portable wine table, designed AND made in Australia
Created from sustainable grown Pine
Completely biodegradable
Finished with 2 coats of water based varnish
Uses:
Beach picnics with your family and friends
Bush & Park lunches
Outdoor concerts & Moonlight cinemas
Caravan & Camping utility table
Boating days
Stable table inside
Centerpiece on your dining table
Product details:
Each table in our range is sealed with 2 coats of varnish to help protect.
40cm x 25cm x 25cm
1.1kg
Whenever possible the range is created with sustainable grown Australian and New Zealand plantation pine.
To Care for your small picnic table:
Simply wipe it down with a damp cloth after use
Store away from moisture and extreme heat
Check out our Instagram page for some awesome shots of our portable wine tables in action
https://www.instagram.com/summerpicnictables/
Questions or Comments?